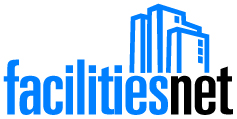 Apply to: [email protected]
The description: JOB SUMMARY: The Facilities Manager must have a working and practical knowledge of custodial services, grounds maintenance, cleaning and sanitizing, mechanical and electrical maintenance, building repairs, HVAC, waste management and pool maintenance for one indoor pool and two outdoor pools. This position requires a lot of hands-on work with a limited staff and requires experience in all facets of building maintenance, interaction with staff, volunteers and the public. The ability to function professionally in an unpredictable environment is essential.
ESSENTIAL FUNCTIONS:
Provides overall coordination of facility maintenance, including planning and development
preventive maintenance.
Ensures the proper functioning of all mechanical systems.
Completes work and repair projects in a timely manner. Supervises all contractors working in the facility and grounds. May request and review bids and recommend selection of contractors.
Works with outside agencies such as fire, health, construction, etc. to ensure compliance with all local, state and federal regulations pertaining to facilities and grounds.
Develops budgets in support of preventative and annual maintenance plans and monitors expenditures against budget.
Recruit, hire, train, develop, plan and direct assigned staff and volunteers. Reviews and evaluates performance. Develops strategies to motivate staff and achieve goals. Models relationship building skills in all interactions.
Participates with other members of management in the YMCA's fundraising campaign.
Advise management on maintenance issues and projects as requested.
Ensures assigned vehicles (and other equipment) are maintained and operated in accordance with YMCA policies and procedures.
Periodically updates facility plans. May develop an annual capital project plan, consistent with the YMCA's strategic plan and community needs.
Performs other assigned duties.
Ensure program, staff, and clients maintain hygiene habits/practices in accordance with CDC guidelines.
QUALIFICATIONS:
Bachelor's degree in facilities management or related field or equivalent.
Three or more years of experience in facilities management or a closely related field.
Working knowledge of mechanical, electrical and plumbing systems, carpentry and other maintenance related areas.
Skills in supervision, budget management and project management.
CPR, First Aid and AED certifications required within 30 days of employment.
"POOL" and boiler certifications required within 120 days of use.
Ability and current driver's license with record meeting YMCA standards.
Familiarity with personal computers helpful.
Ability to respond to security and emergency situations.
Salary from $70,000
Apply to: [email protected]