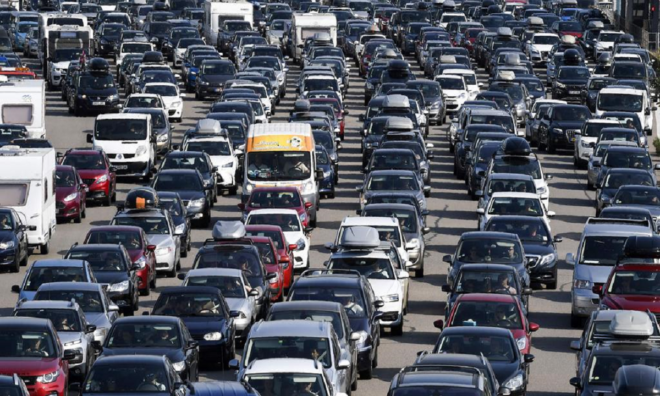 The Grattan Institute has released its "Orange Book," which outlines its list of policy changes that should be prioritized by the winner of the upcoming federal election.
The plan covers a wide range of areas, including tax reform, childcare, emissions and energy, infrastructure, pensions and welfare, health and education, and supply. and housing planning.
Below is the preview:
Elections are an opportunity for political parties to articulate their political vision. And for the 2022 federal election, held in the third year of a global pandemic, an agenda of bold, well-designed policies is more important than ever. This report sets out the policies that we believe should be part of this agenda.

Australia's economy has proven remarkably resilient during the pandemic, helped by strong monetary policy and fiscal support. The next federal government should "stay the course" on its current fiscal strategy of providing temporary support until recovery is assured and wages rise.

Over time, higher growth in living standards in Australia requires higher productivity growth.

The next government, whether coalition or Labour, should make Australia's tax system more efficient. Raising and/or expanding the GST to fund lower income taxes and supporting state governments to swap stamp duties for property taxes are some of the best efficiency-enhancing reforms. Improving the composition of our permanent supply of skilled migrants also offers important long-term benefits. Reducing childcare costs for families would free up choices for families and boost labor market participation, especially for women.

Improving the health and education of the population would also boost productivity and quality of life.

Improving access to early childhood education and improving the quality of school education, including making teaching a more attractive career option for high-achieving students, would improve performance students, which have been in decline for more than a decade.

The health system works well overall, but improving the delivery of primary care, meeting the needs of older workers and reducing the out-of-pocket expenses of medical specialists and dentists would allow more people to receive care when they need it.

The next federal government should also increase the value for money of transportation spending by funding only infrastructure projects of national importance, avoiding projects with poor value for money.

The next government must resolve the blockage of climate policy. Australia needs stronger incentives for carbon emission reductions now, if we are to avoid a very disruptive and costly transition later.

Australia must also do more to tackle the scourge of poverty and homelessness. Increasing JobSeeker and other working-age social benefits, increasing rent assistance and building more social housing would 'relieve the pressure' on vulnerable people. The federal government should strengthen incentives for state governments to boost housing supply, and it should introduce a national shared capital scheme to help poorer Australians own homes.

Finally, the next government should strengthen checks and balances in political decision-making. The government should reduce the influence of vested interests by tightening rules on political donations and lobbying. And he should establish a federal integrity commission with sweeping powers to prevent corruption and the misuse of public funds.

It is an ambitious program. But decades of political gridlock mean there are plenty of opportunities to improve Australians' living standards through better politics. The 2022 federal election campaign is set to kick off the race to build a better Australia.
While there are plenty of good ideas in the plan, especially on taxes, welfare and pensions, it's hard to believe Grattan hasn't mentioned the need for a national population policy. .
As we know, Australia's population is projected to increase by 13.1 million people (50%) over the next 40 years, which is equivalent to adding another Sydney, Melbourne and Brisbane to Australia's current population:
This population growth will be almost entirely due to the extreme 235,000 net migration overseas (NOM), which is well above the historical average:
Many of the problems highlighted by Grattan in his master plan – including housing supply, lack of social housing, growing wealth inequality, emissions, poor infrastructure and waste – are all compounded by a extreme immigration.
Grattan's comment on housing supply highlights this point:
Australian cities have not built enough housing to meet the needs of Australia's growing population. Australia has just over 400 homes per 1,000 people, which is one of the lowest housing stocks per adult in the developed world. Australia has seen the second largest decline in housing stock relative to adult population in the past 20 years…
So why didn't Grattan even bother to discuss the population issue aside from some adjustments to the composition of permanent migrants?
Latest articles from Unconventional Economist
(see everything)