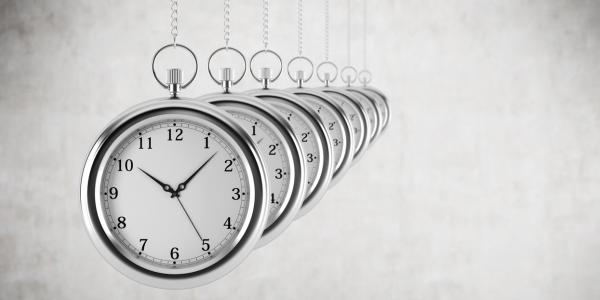 "I'm going to talk a bit about the transition from school to university. I call it a jump because that's exactly what it feels like. Like a jump. Eyes closed. From the top of a cliff. The night. In shark infested waters. At least that's how I felt the first time.
(A student describing her early college experience in the book Humanize higher education)
The transition from school to university is difficult. It is a time that can cause great anxiety for any student, and it does not help that many arrive unprepared for the demands of college and their lifestyle.
They often struggle to manage their time, understand the demands of academic skills, and even struggle to deal with their feelings. The Covid-19 did not help. Students entering college in September may find it even more difficult to settle down after a year of interrupted learning, lack of social interaction, and a general feeling of uncertainty.
The good news is that there are things schools can do to help their students prepare for this transition. There are three key areas which, if properly integrated, can positively impact this huge change for young people.
How Schools Can Prepare Students for University
Critical thinking skills
It is essential to ensure that students develop critical thinking skills and the academic skills necessary for success. Universities require students to be independent learners, so just being able to memorize information to regurgitate on an exam will not be enough.
At university, students are encouraged to debate and question their perspectives to develop their critical and analytical skills, as well as their creativity. They are expected to understand academic conventions such as SEO, academic writing, and plagiarism. In fact, this is an area that causes a lot of stress for students, and it could be very easily remedied before they join college by giving students the opportunity to practice.
Life skills
Students need many life skills in college – like managing a budget, cooking, and grooming – and these can be decisive in whether they sink or swim. We are seeing a large number of students spending thousands of pounds on their student loans and in the middle of their first term have no money to buy food and other basic necessities. Some have never had their own bank account and do not understand what an overdraft is or how to use it.
Others find it difficult to manage their independent study time. If they're used to every free hour being filled with top-down learning methods, suddenly having so much free time can be overwhelming. Getting them into the habit of managing themselves can be transformative.
Socio-emotional intelligence
Socio-emotional intelligence has a great impact on students' self-esteem, confidence, empathy and, ultimately, their well-being. It can help them manage their emotions when they're homesick, engage in prosocial behaviors on campus, and be motivated to learn, even when it's disrupted and online.
Opportunities to discuss important issues, wellness checkups, and giving students the opportunity to reflect on their feelings, behaviors and reactions are great ways to start this journey of discovery and ensure a successful transition. towards higher education.
Camila Devis-Rozental is Senior Academic Manager in Socio-Emotional Intelligence and Service Excellence at Bournemouth University