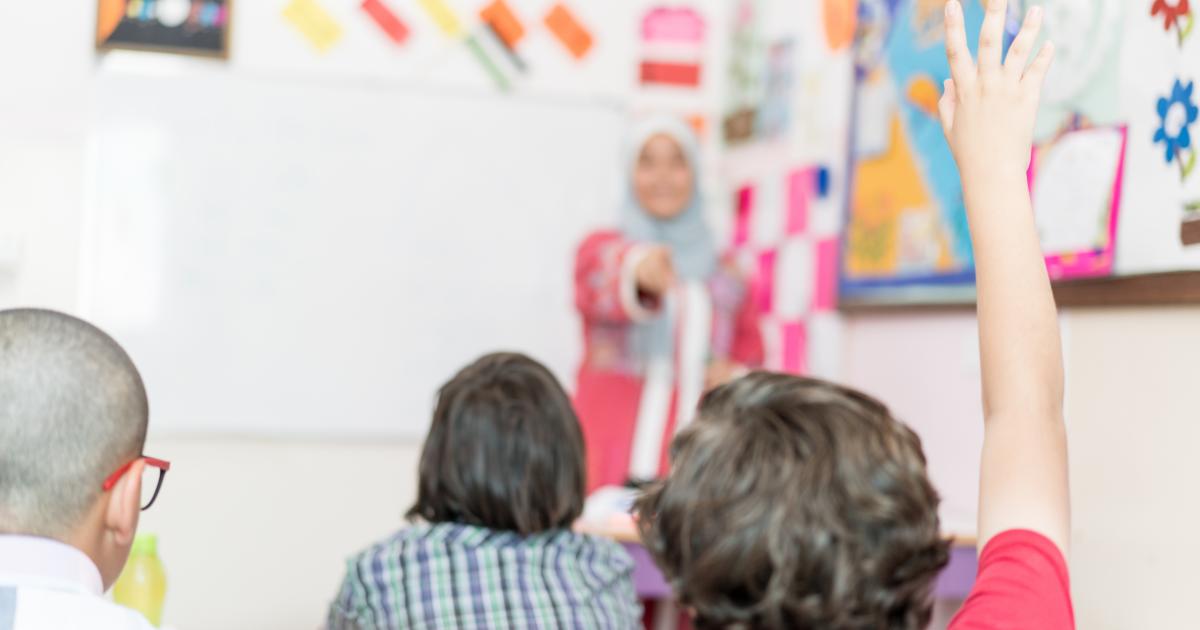 Let's be honest, Indonesian language studies in our schools have plummeted over the past decade. Just 755 students have now graduated from high school and speak Indonesian across Australia. This is half the number compared to ten years ago.
This should be of great concern to all Australians, as Indonesia is our biggest neighbor and a economic and strategic growth in our region. Indonesia is a young, vibrant, tech-savvy and creative country with a lot to offer Australia. And it's on our doorstep.
Knowing your neighbors makes sense. This is why we at Asia Foundation for Education recently launched our reasoning – 'Why Indonesia matters in our schools'.
This decline in Australia's ability to speak with its neighbor demands action on the part of those working in education policy and leadership.
Small interventions will no longer suffice. Indonesian has been part of the Australian school curriculum for almost 70 years with a rapid decline in high school over the past 15 years. While Indonesian is still taught in some elementary schools, in some states we are almost running out of pathways to high school.
Why has Indonesian declined year after year?
Dr Michelle Kohler, who works in the field of applied linguistics and language teaching at the University of South Australia says "in the absence of a specific language in education policy, bureaucrats and school leaders have turned to curriculum policy for guidance. The however, the use of curriculum policy is problematicbecause it cannot address the value proposition and issues of program conditions, staffing, teacher training and resources.
And now? This question is understandable given the history, context and constraints of Indonesian language and studies in Australian schools.
I think the best approach is a "top-down" strategy.
First, we need the leadership and investment of the Australian government in Indonesian language and studies. Investment that generates a new flow of educators equipped to teach Indonesian, supported by contemporary and relevant resources alongside school curricula.
Only national leadership and national funding can achieve the scale of change required.
We need a strong cohort of the next generation of young Australians who know our bigger neighbor and who are able to work with Indonesians to tackle the big issues of our time like climate change, pandemics, security and sustainability.
Students from one or two states with knowledge of Indonesian are not enough.
In 2022, we will need to act on the outstanding findings of the Australian Federation of Modern Language Teachers' Associations who develop current research on language teaching in Australia. We should expect our Federal Minister of Education to adopt key recommendations if Australia is serious about world-class education.
And we have to think outside the box.
If the government can bring Indonesians in Australia to support agriculture, then we could do the same with the workforce challenges in teaching Indonesian. This means supporting skilled migration, working with key authorities on the recognition of qualifications and providing visas.
As an additional option, the Asia Education Foundation Indonesian Language Learning Ambassadors initiative could link Australia Awards Indonesia participants in schools seeking native speakers of Indonesian.
Between 2017 and 2019, this program showed very positive feedback on its impact. Indonesia has the fourth largest education system in the world and should be seen as an opportunity to build better learning together.
The second part of a national strategy would help schools that teach Indonesian and integrate Indonesian studies to network across Australia to share expertise, educational resources and even opportunities for their students to practice the language. .
There are rich and powerful examples of schools across Australia, such as Camperdown College Where Sainte-Marie Seymour College, which could amplify their impact thanks to the support of networks. A national Indonesian teachers' association would be a great initiative and has been advocated by leading educators for years.
It would also be helpful if the Australian Authority for Programs, Evaluation and Reporting could boost their work on 'Asia and Australia's engagement with Asia'with a focus on Indonesia for the release of the revised Australian curriculum scheduled for 2022.
Finally, we must work with our young people on the importance of Indonesia.
Our rationale aims to provide Australian school leaders with a compelling reason why knowing Indonesia helps us achieve Australia's national education goals and strengthens intercultural learning for young people in our part of the world. .
We must engage our young people in national discussions that go to the heart of their aspirations to know our neighbors and help them break down the barriers that hold them back.
Students at Scotts Head Public School and nearby Macksville High School in New South Wales are already developing these youth perspectives. Macksville High now sees a group of students completing their Indonesian HSC a full year earlier after studying the language in elementary school.
There are other bright spots on the horizon.
University networks are working on a national communication plan to promote languages ​​to young people in order to take advantage of recent changes to funding models it makes it cheaper to study a language at university. This plan involves the work of the Language and Culture Network for Australian Universities in partnership with the Australian Consortium for Indonesian Studies "in the country".
A national campaign will hopefully target young Australians who see the value of learning a second language that supports their careers, communication skills and the many strengths of bilingualism. However, cheaper does not necessarily make language learning more attractive – purpose and opportunities also matter a lot with our young people.
We need to come back to knowledge, skills and attitudes regarding intercultural learning. Languages ​​cannot achieve intercultural understanding on their own.
We need to promote and ensure that all young Australians gain knowledge and understanding of Indonesia – providing opportunities to forge friendships beyond our borders, developing partnerships, empathy and respect.
Coming out of the pandemic, the world cannot afford to build more walls. This is why the Asia Education Foundation is building bridges and continuing to develop its longest BRIDGE School Partnerships Program with Indonesia.
And now? While these opportunities for Indonesian language and studies are realistic, they require our leaders to step up.
Education can cross all borders, even those we create ourselves.
Banner: Getty Images