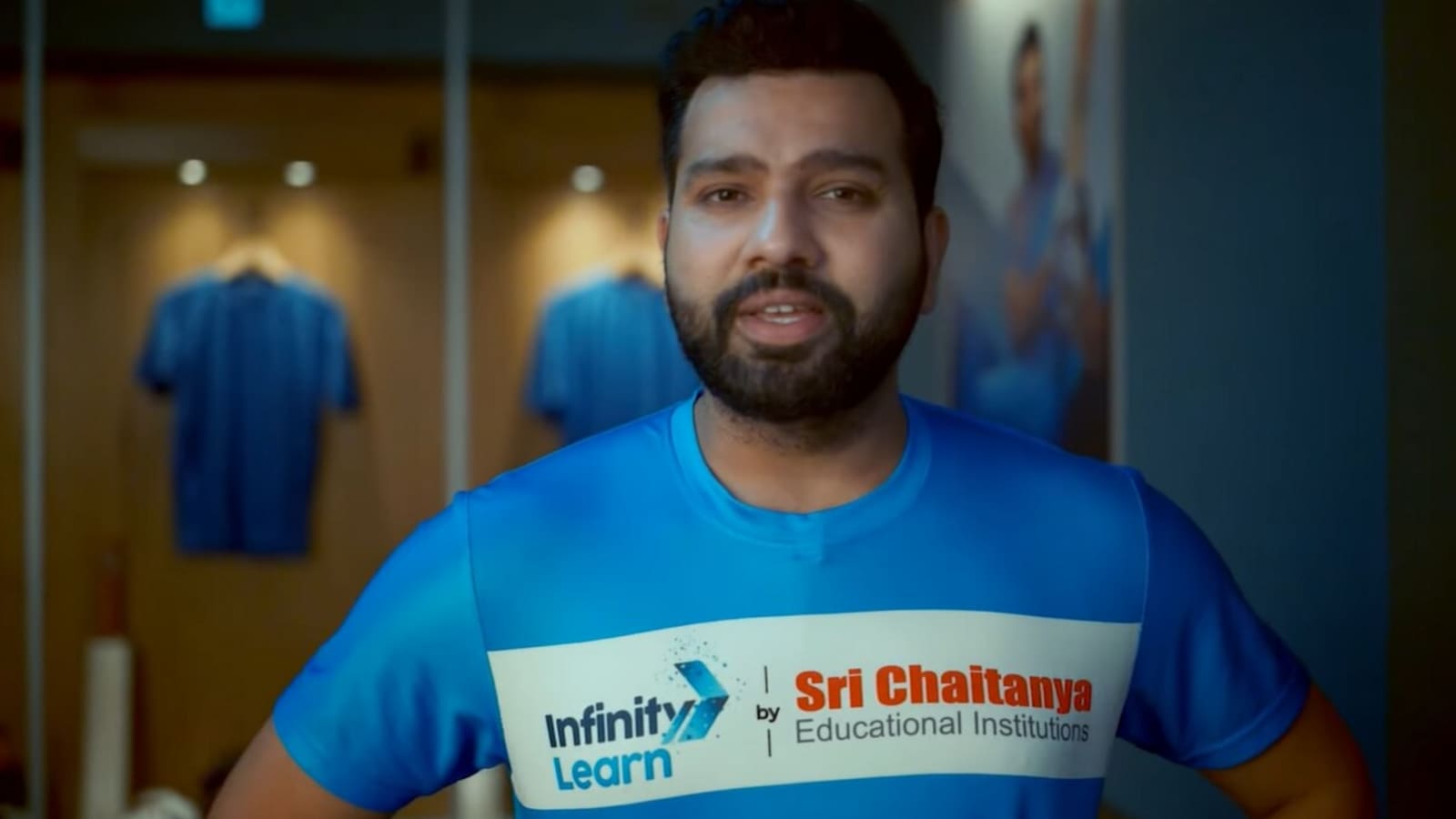 Mumbai Indians and captain of the Indian cricket team Rohit Sharma recently launched the Infinity Learn app on his Instagram live. The edtech platform has reached over 1 million registered users and over 100,000 paying users on the platform in 8 months since its launch.
One of Asia's leading educational groups, Sri Chaitanya, has announced the launch of its flagship app, "Infinity Learn", which aims to provide a holistic educational experience for its learners. It aims to support students with personalized and interactive instruction with a focus on Grades 6-12 faculty and content. The app also allows students to prepare for competitive exams such as JEE, NEET and CBSE boards.
The app has partnered with Rohit Sharma for the commercial launch of the edtech platform. The group brought him in with the commercial titled "Jeet Pakki" where the captain of the Mumbai Indians gets tips and suggestions to play and win consistently. Rohit responds by appreciating the role of his coach, who provided him with the right advice to lead him to success.
Read also :
Are you looking for a smart phone? To check the mobile locator, click here.
What does the Edtech Infinity Learn platform do
With over 36 years of combined experience teaching in the classroom, the Infinity Learn team has sought to create a 360-degree learning experience that the company claims is engaging, effective and measurable. The platform aims to achieve levels of physical engagement in the classroom in digital learning environments with a blend of hands-on instruction and state-of-the-art technology.
The app offers two-way interactive video lessons where students can interact and raise their virtual hands for real-time interaction and clarification of doubts. It also offers live lessons, which students can access anytime, polls to make learning more engaging, and a leaderboard to encourage healthy competition. It makes accessing mock tests and documents from previous years easier and faster. Flashcards with animations and quick review examples were presented to help learners memorize better. Additionally, it also offers an option for parent-teacher meetings to keep all stakeholders up to date with progress.
The team behind the app claims to have solved over a lakh of questions through its Doubts24x7 app with an average turnaround time of five minutes. They also had over a crore of questions attempted by learners, over five lakh questions in their question bank, and three lakh solutions including vernacular content.