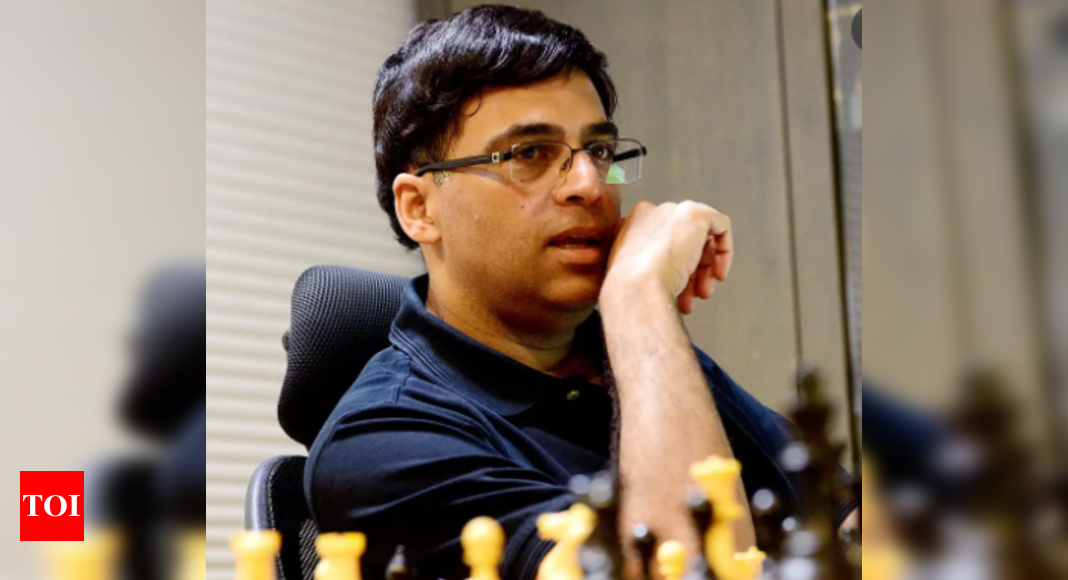 Enthusiasm
"My hunger and enthusiasm for chess is back", says Anand after finishing 2nd in the Croatian stage of the Grand Chess Tour | Chess News
CHENNAI: He may not have been in a standout event for a year and a half, but former five-time world champion Viswanathan Anand didn't show much rust as he finished second in the round. Croatian stage of the Grand Chess Tour. quick and blitz event that ended Sunday evening in Zagreb. The 51-year-old legend finished with 21 points. Frenchman Maxime Vachier-Lagrave won the event with 23 points while Anish Giri finished third with 20.5 points. More importantly, Anand got the better of Garry Kasparov on both occasions he faced the former world champion in the blitz category of the tournament.
In a conversation with TOI, Anand talks about his preparation for the event and his apprehensions before appearing in the tournament.
What does this second place mean in an event as difficult as this one and to play an extraordinary event after more than a year?
I am very, very happy with the second place. I was quite worried before the tournament because normally a little rust takes a little while to disappear. But it was spectacular, the way it went and especially the last day of the blitz. Today, to be undefeated on the last day and even to waste many opportunities, I am very happy.
Q) As part of the preparations, did you do anything different before this event?
I have tried to play a lot of practice games this year. I hooked up with a few friends of mine and played a lot of blitz together and it was a bit of a warm-up before I came here. However, when you sit on the board, it doesn't sound familiar. But I'm glad I did a little warm-up.
Will it be fair to say that the long break gave you more rest before this event?
I wouldn't say the long break refreshed me. Maybe what he did was for a while — it was good not to play chess too much and maybe I was still very hungry for chess.
How much confidence does this strong performance give you for the season and do you plan to compete in any other non-standard events as part of the Candidate Cycle?
There are a lot of positives I could take away. Now I won't be playing castling chess, which is slightly different. (As for attending more outsized events as part of the Applicant Cycle) I don't particularly have any plans right now and at the very least — I can say my hunger and
enthusiasm
for chess are back and i am planning to work a lot.
How satisfying was it for you to have beaten Garry Kasparov every time you faced him in the blitz section of the competition?
I was glad he caught him off guard (day 1 of the blitz) but after that it was clear that he was in a lot of pain in this tournament. I really don't have any satisfaction watching such a great player wrestle like that, and it's not fun for anyone. But yes, I'm happy to take my points.