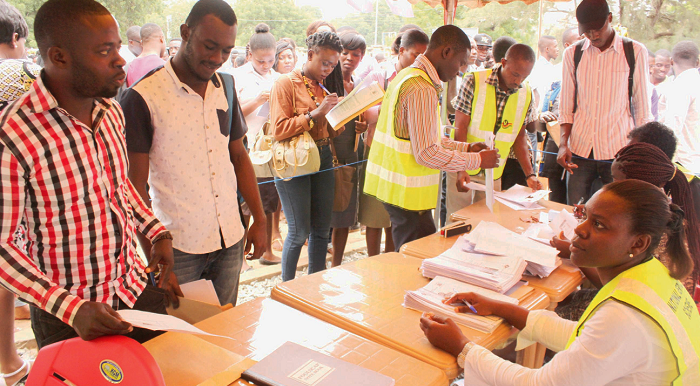 The management of the National Service Scheme (NSS) has issued PIN codes for the registration of 122,999 candidates.
The program in a statement signed by the Director of General Affairs, Armstrong Essah, noted that the PIN codes will allow eligible Ghanaian final year students from all accredited tertiary institutions in the country to register and undertake their compulsory national service during the period 2022/23.
The statement said the codes are accessible online through the NSS portal, www.nss.gov.gh from Monday, July 25, 2022.
"All future National Service personnel are urged to visit the program's website to access their PIN codes with their respective index numbers and date of birth," a statement from the program read.
He added that applicants should visit any branch of ADB Bank across the country to make payment of 40.00¢ as application fee.
"However, to reduce the frequency of human interaction during the COVID-19 pandemic, potential service personnel can use MTN Momo. For people who will activate their PINs using MTN Mobile Money, a payment of 41, 00 GH¢ is required," the statement added.
Management has further requested all future national service personnel to complete their registration process by Monday, August 8, 2022.