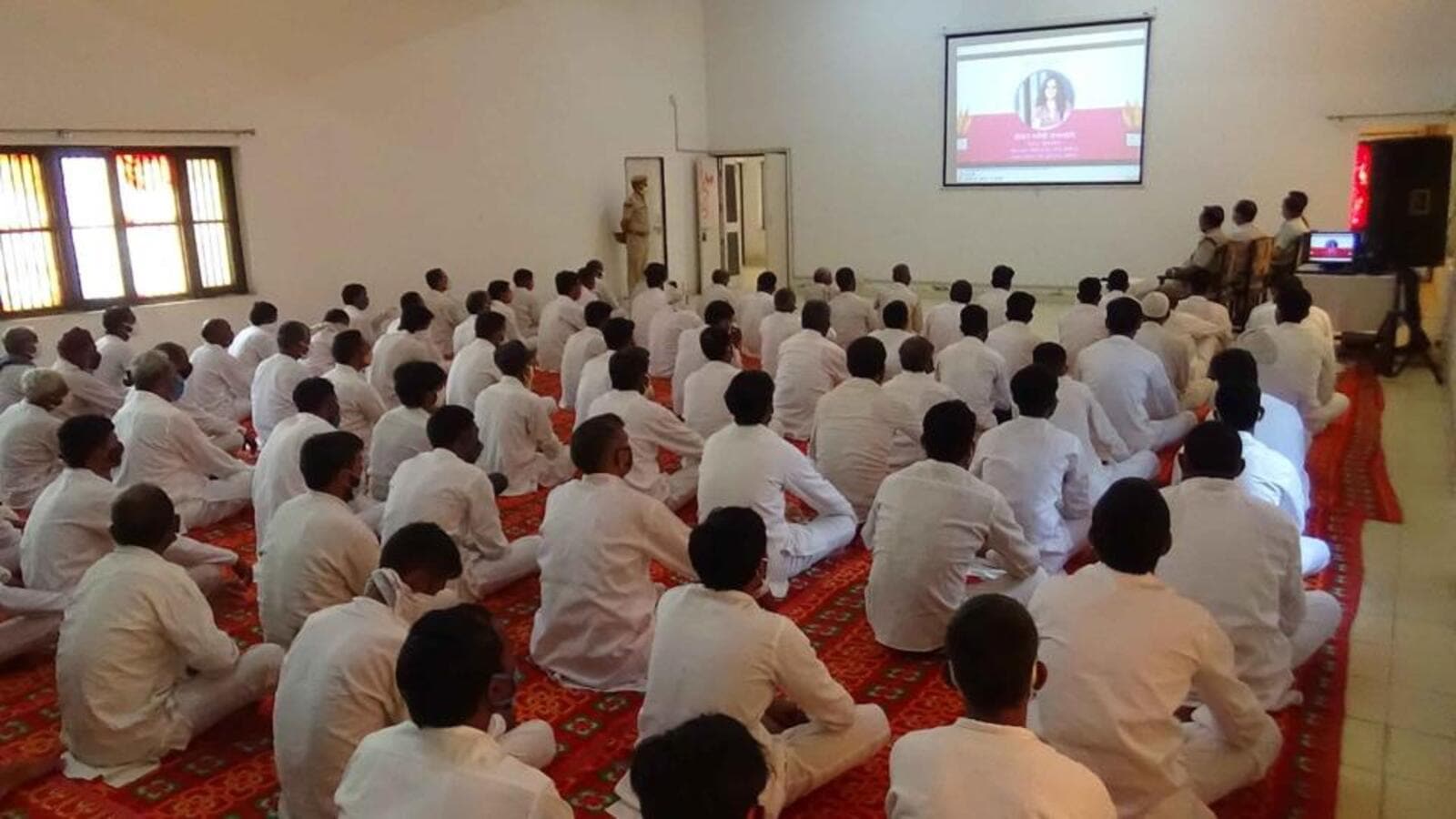 Gurugram and Faridabad prisons have launched an education program for inmates as part of a new initiative. For four hours a day, classes are held to bring literacy to those who have had no formal education, officials said.
About 120 inmates with a teaching background or master's degree were selected to teach their housemates. This work is entirely voluntary in nature and the teachers are paid for their work.
According to officials, prisons can also help people transform their lives, in addition to being penitentiaries. The program helps inmates gain basic educational qualifications that can help them find employment upon release.
Muhammad Akil, the chief police officer (prison), said it had long been felt that inmates had a systematic and scientifically designed routine throughout the day. "The aim is to provide basic education to those who cannot read or write. Education can open many windows and inspire self-confidence. We have designed their mornings and evenings so that they can study, as well as their health and skills classes," he said.
Akil informed that the detainees sit for class 10 and 12 board exams under open schooling and pursue higher education through the Indira Gandhi National Open University (IGNOU).
Jai Kishan Chillar, Warden of Faridabad Jail, said they are encouraging inmates to attend classes and school teachers are also taking special classes.
"Age is not a barrier to education, now almost all of our inmates can write their names. We started to have them write a postcard to their family members, essays and a daily diary to put them in practice," he said.
In Faridabad, 140 inmates appeared for class 10 exams, 114 for class 12 exams and 107 for IGNOU exams this year. Next year, 450 inmates are expected to appear before Class 10 Boards. In Bhondsi, 40 inmates appeared for Class 10 Boards, 69 for Class 12 Boards and 232 for IGNOU examinations this year.
Harinder Singh, warden of Bhondsi prison, said former inmates were wasting their time doing nothing. But now, even if someone is in prison for a few days, we make sure they attend classes.
"All classes are compulsory unless the detainees fall ill. Weekly tests are planned and half-yearly exams are organized, according to the bulletins issued to them. Twice a week we have group discussions on Indian politics and general knowledge. To participate, they have to read newspapers and stand," he said.
This year, 440 inmates in Bhondsi and 500 inmates in Faridabad sat for the board exams and passed with flying colors.