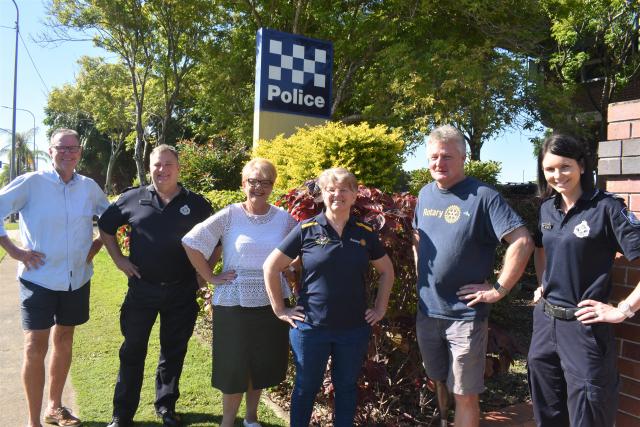 By Angela Norval, Bundaberg today
As young people continue to be overrepresented in road deaths and serious injuries, the Young Drivers Road Safety Awareness Program is the leading and only national road safety education program for young people in Australia, providing young people with the skills and strategies they need to stay safe on the roads.
Held at the Bundaberg Recreational Precinct from August 22-26, the RYDA Workshop offers highly engaging hands-on demonstrations, real-life storytelling, videos, quizzes and interactive role-playing.
Bundaberg Police Senior Constable Brittany Duncan said the RYDA approach supports the development of young people in a number of areas including social resilience and anticipating and managing risk.
"Created for high schools, RYDA offers students a unique opportunity to set road safety goals and strategize alongside the friends they will most likely ride with, as drivers or passengers," he said. she stated.
"During the workshop, students attend six interactive sessions in a dedicated location over the course of a school day.
"Back in the classroom, teachers are all they need to continue learning throughout the school year.
"Whether driver or passenger, every young person contributes to the safety of the road users around them – RYDA helps young people make a positive contribution from any seat in the car.
"Not only is it comforting for police to know that this educational kit is being rolled out in our community, it is also heartwarming for another road user, a parent and a friend of many young drivers.
"If this workshop helps save a life or make a good choice down the road, it's a success.
"This particular age group is on the verge of getting their learner's permit if they haven't already. This workshop will give them the skills to make the right choices on the road and ensure that our roads are a little safer."
By helping to make this program possible, Matt Griffiths of the Bundaberg Rotary Club said it shows how much Rotarians care about their community.
"Rotary is a key player in the RYDA program and as such, we offer our time and expertise to make this important program a success," he said.
"RYDA actually stands for Roadsafety Young Driver Awareness, but we like to feel that the R is also Rotary.
"RYDA is supported by Rotary in Australia and New Zealand and is assisted by all Rotary clubs.
"Road safety is such an important need in our community and road tragedies do not discriminate. Every life lost or body damaged is a tragedy and the effects are magnified by first responders, families, friends and economic impacts.
"As the old African proverb goes, it takes a village to raise a child, which means it takes a whole community of people to interact with children so that they live and grow up in a safe and healthy environment.
"Rotary has many health, education and youth programs and RYDA is a perfect fit for us to really help make a difference in our community. After all, the motto of Rotary International is service first.
"Road Safety Education Ltd's RYDA program is the only road safety program linked to the Australian school curriculum and is assisted and facilitated with the generous support of local Rotary clubs and local and national sponsors.
"Parents can be sure their children are getting a valuable educational resource that can help their child develop road safety awareness and brainstorming with a proven curriculum."
Schools in the Bundaberg area have been contacted directly by the Bundaberg RYDA committee inviting Year 10 students from their respective schools and in all schools around 1300 students will participate in the workshops.