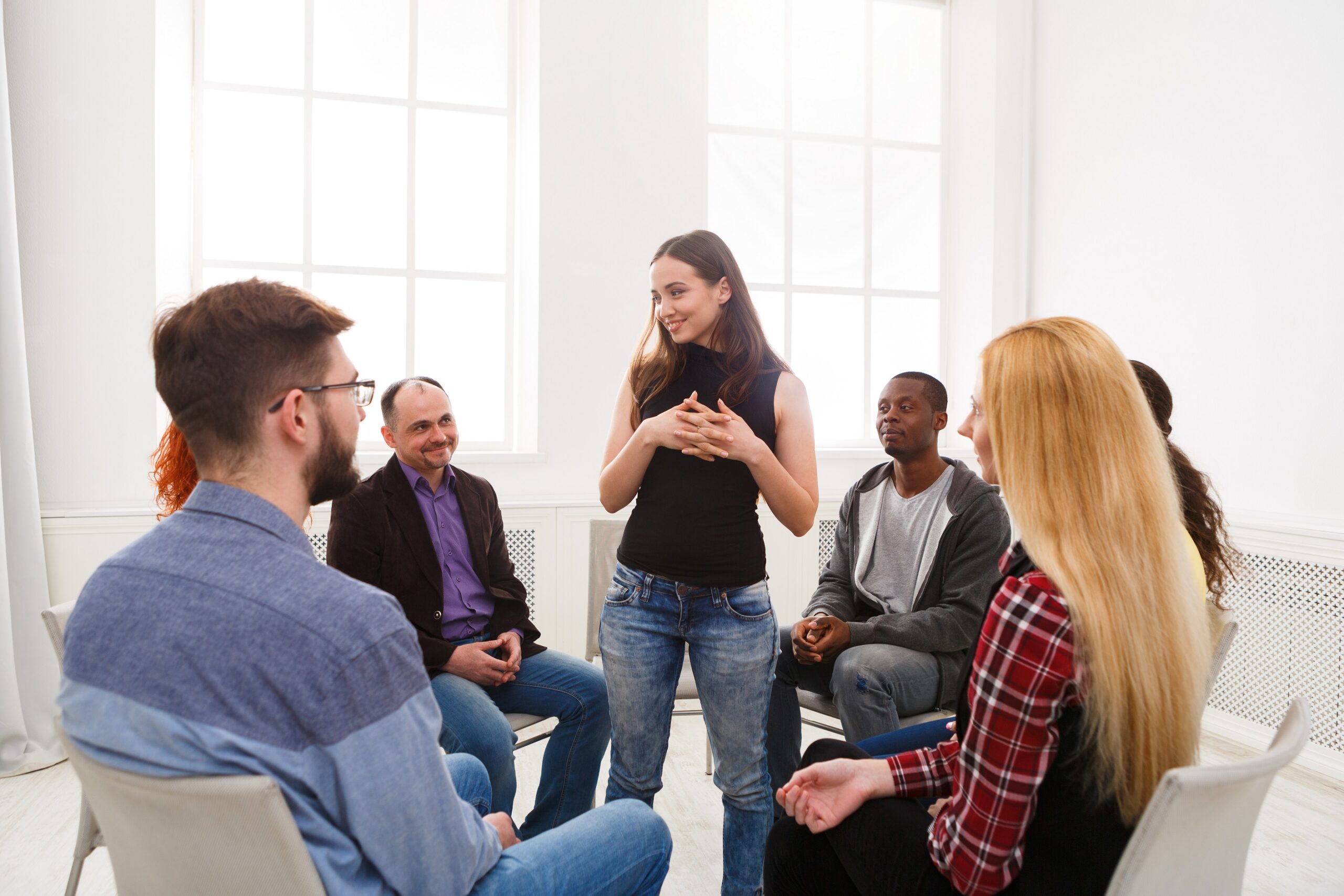 Poor mental health can affect people of all ages, but young adults and students are particularly vulnerable. In January 2021, the Association of Colleges released their full report "Mental Health & Colleges" which made it difficult to read as it revealed:
90% of Colleges See Increase in Students Diagnosed with Mental Health Problems
85% of colleges see significant numbers of students with undiagnosed mental health issues
94% of colleges have students who have attempted suicide in the past 12 months
Additionally, the report showed that staff are also affected by mental health issues, revealing that 65% of colleges have seen an increase in staff seeking help with mental health issues. The reasons given were returning to work after the pandemic, dealing with an existing mental health problem, workload, worrying about friends and family responsibilities.
It is therefore clear that if higher education institutions are to effectively raise awareness about mental health, students and staff should receive appropriate training.
"We know that colleges work hard to support the mental health and well-being of all of their students," says Richard Caulfield, AoC Zone Director and National Mental Health Officer. "We also know that the staff themselves can benefit from training and support in this area. After working with Active IQ for many years, this mental health awareness course for staff and students, along with additional support and resources, will help integrate this knowledge into academic life.
Support staff
"Mental health problems are on the rise in the college environment," continues Richard. "Therefore, it is essential that staff know how to respond to students and colleagues who they believe are at risk of suicide and have the confidence and the language to know what to do. "
In addition to offering its qualifications, Active IQ has partnered with AoC to host a series of three staff webinars. Originally offered during AoC's Mental Health Awareness Week, the webinars are available free of charge to all colleges wishing to participate.
The first session focused on preparing colleagues to provide support to students who might be feeling suicidal. They received practical advice on preventive measures and how to spot the signs early.
The second session focused on social prescribing. Staff were able to learn about referral of learners with personal, social or emotional issues to other support services.
The third session focused on trauma. He discussed the link between trauma and mental health issues and how to help someone who has experienced a traumatic event in the short and long term.
"Our goal in producing the webinar series was to support college staff with their own mental health and address whatever challenges they face, at home and socially, as well as in the workplace," said Andy Gilbert-Dunnings, Head of Development of Active IQ Qualification. "The focus is rightfully on adults and teachers to watch over the students in their care, but many will benefit from taking charge of their own mental health," says Andy. "Our webinar series allowed teachers to reflect and remember to take care of themselves.
This supportive position for teachers not only promotes good mental health for college staff, but also increases awareness of how and why mental health can be affected and offers practical advice and signaling advice that staff can. use for himself, his colleagues or his students.
Peer power
Bishop Burton College in Beverley, East Yorkshire, wanted to train all of its students in mental health awareness and conducted an initial pilot project with a cohort of 300 students to test its impact. Mike Ridley, Department Head – General Continuing Education at Bishop Burton wanted to open up the conversation about mental health and also encourage students to stay alert to anyone in their peer group who might need help.
"Naturally, students spend more time with their peers than our staff and are therefore in a better position to notice things in people their age. Several students identified mental health issues among their friends and within themselves after studying the degree: they stepped forward and asked for help as a direct result of their training.
Building resilience for life – and work
Mike believes that mental health awareness is important for building resilience in students to support their ability to study and be successful both socially and in the workplace. The college has seen improvements in the academic performance of those who have studied qualification and attendance has also improved at Bishop Burton College.
"Many students have told me that they find the diploma useful in terms of resilience training and in helping them understand how to deal with their emotions. The skills they learned have helped them stop the spiral of things, control their emotions and get back to their roots, "says Mike.
Following the mental health awareness class, a student told his parents that he suffered from serious mental health issues and wanted support. "They recognized and linked to several indicators during their training that made them realize that something was wrong," says Mike. "They spoke out and asked for help, which shows the effectiveness and impact of the training.
Take time for mental health
Mike limited study time for the qualification by scheduling additional learning goal sessions. "We added a one hour learning goals session each week and also used some of the group tutorial sessions to help students cover the curriculum," he explains. "The qualification format and its assessments are accessible and easy to follow, and our students had no problem going through the modules.
Active IQ has helped Mike adapt and integrate the qualification into college life. "Active IQ's support is second to none and they fully understand our goals as a university to provide relevant qualifications that will not only enhance knowledge, but also enhance life skills and employability potential. "
Testing the waters
Before taking the plunge and enrolling 308 students in the program, Mike had a few staff members complete the training. After excellent feedback from his colleagues, he led the pilot project last year. It turned out to be such a success that this academic year the Level 2 Award in Mental Health Awareness is in the process of being rolled out in the majority of areas of the college curriculum and integrated into the curriculum.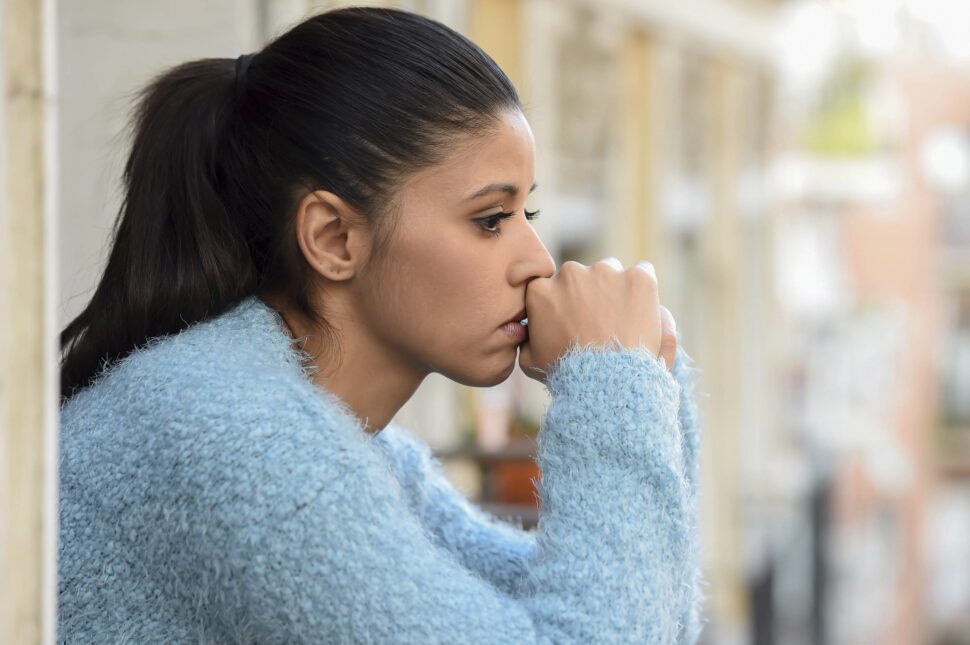 A sensitive, well-managed qualification
The content of the qualification is accessible to young people giving information and insight into mental health without being too scary or impactful. Bishop Burton has adapted a few elements for his learners with low abilities, allowing them to learn the basics and develop a good basic understanding of mental health.
Mike likes that qualifying is active, not passive. Students don't just sit in a watching session: they engage in a two-way process with tasks to complete, research to undertake, and activities to do – especially in the Mental Health First Aid sections. All the key elements are realistic which makes the content resonant and relevant.
"This is a sensitive qualification, but Active IQ presents it and handles it in a very good way," says Mike.
Keep mental health in mind
"Student mental health issues aren't going to go away anytime soon," says Mike. "On the contrary, they could get worse for students who have not taken exams and lack experience in dealing with the stress and pressure they bring. We must do everything in our power to support young adults with their mental health as they study and prepare to start work or advance in higher education.
"The Active IQ Level 2 Award in Mental Health Awareness stands out from the majority of qualifications which include generic ready-to-use materials. It captures the imagination of learners and has had a significant impact on many of our students. I believe that everyone can benefit from having these skills and knowledge. What they learn today, they will keep for the rest of their lives.
Active IQ Level 2 Award in Mental Health Awareness
The price includes two units.
First UNIT: Mental health awareness is extensive and enables learners to:
Defining and Understanding Mental Health
Understanding mental health disorders including depression, anxiety disorders, schizophrenia, eating disorders, substance abuse and substance abuse, bereavement and self-harm
Identify common signs, signals and misconceptions surrounding mental health
Identify common treatments and interventions used to manage mental health and mental illness
Recognize the stigma and discrimination associated with mental illness
Understand the main risk factors associated with mental illness
Understand common treatments and interventions used to manage mental illness
Understand the support and counseling available for mental health
Unit 2: Mental Health First Aid is a practical unit that enables learners to:
Recognize the signs of poor mental health
Providing first aid to a person in poor mental health
Escalate situations where a person is likely to injure themselves or others
Provide mental health first aid for specific mental health disorders
Listen and communicate without being judgmental
Report appropriate sources of help
Promote good mental health
Source link