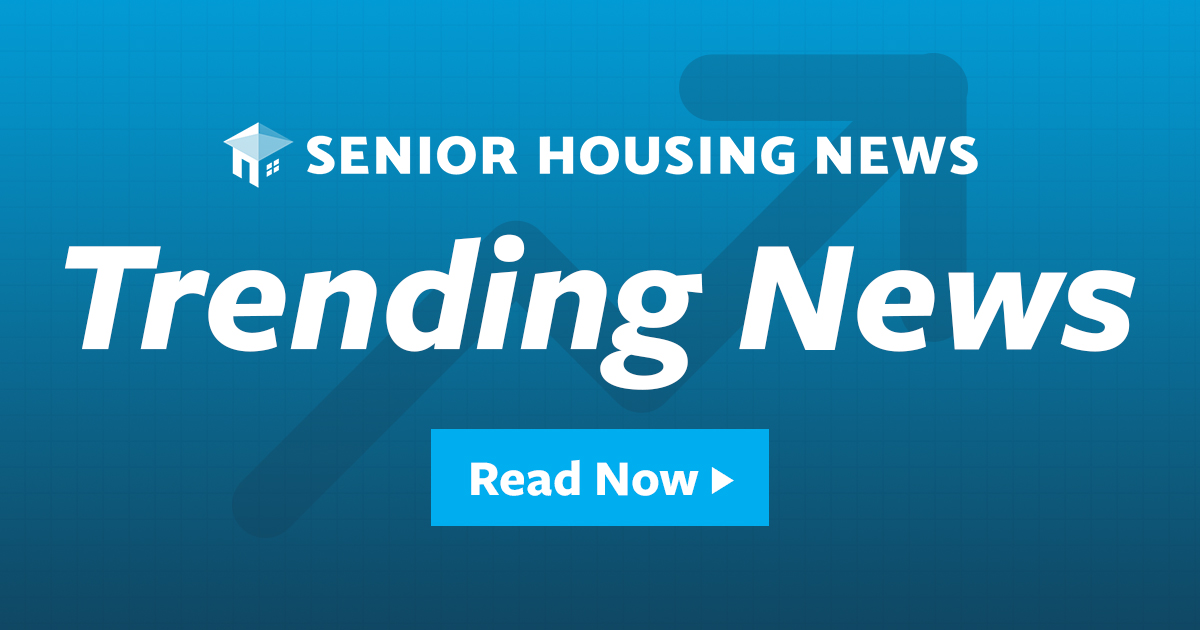 School Fee
Transactions and Financing: Healthpeak selling the Atria property; Welltower joins the renewable energies group
Healthpeak sells Kentucky property managed by Atria Senior Living
Healthpeak Properties (NYSE: PEAK) has agreed to sell Atria Blankenbaker, a personal care and independent living facility operated by Atria Senior Living, to Wickshire Senior Living, an operator based in Brentwood, Tennessee, Nashville Business Journal reports.
The Wickshire portfolio includes communities in Georgia, Ohio, Indiana and Wisconsin. The community will be renamed Wickshire Blankenbaker and the deal is expected to be concluded on September 1.
Blueprint Completes Sale of Connecticut Memory Care Facility
Executive Managing Director and Co-Founder of Blueprint Healthcare Real Estate advisors Ben Firestone, Senior Managing Director and Business Development Director Steve Thomes and Managing Director Michael Segal have completed the sale of The Shoreline of Clinton, a healthcare community for the memory of 48 units in Clinton, Connecticut.
The Banque des Régions concludes a $ 28 million construction loan
Regions Bank Healthcare Real Estate Managing Director Christopher Honn initiated and closed a new $ 28.3 million loan for new construction and a permanent mini loan on behalf of a joint venture between a developer and owner based in the South East and an owner and operator based in the South West.
The proceeds will be used to build a three-story senior housing community in Seattle's southern suburban market consisting of 65 independent living units and 63 assisted living units.
CBRE secures $ 14 million loan for two Colorado communities
CBRE Senior National Vice President for Housing Aron Will, Senior Vice President Austin Sacco and Vice President Matthew Kuronen organized funding for the acquisition of two senior housing communities in Aurora, Colorado and Lakewood, Colorado, on behalf of Cadence Living and a joint venture partner.
The joint venture plans to deploy approximately $ 4 million on the two assets for capital improvement.
Integral Senior Living appointed Nevada Community Director
Integral Senior Living has assumed the management of an assisted living and memory care community currently under development by the private real estate company Investcor Development.
The community, which is slated to open in early 2022 as part of the planned community of Kiley Ranch, will total 74,000 square feet and consist of 90 units with 66 one- and two-bedroom assisted living facilities and 24 memory-care units.
Acquisition of Helios Healthcare Advisors, acquisition package for an assisted-living facility in Illinois
Helios Healthcare Advisors Mario Wilson has entered into a partnership buyout and acquisition financing for an assisted living service provider in Illinois.
Helios was engaged by the partnership to structure the sale which resulted in a transfer of capital from the operating company and a sale of real estate assets of 54 housing units. Helios then arranged the financing of the acquisition for the surviving partner by guaranteeing a 25-year fully amortizing fixed rate loan with a rate of approximately 3.4%.
Hunt Capital Completes $ 4 Million Tax Credit Program
Hunt Capital Partners, in conjunction with the Chinese Consolidated Benevolent Association (CCBA), closed an equity financing of $ 4.44 million in Federal Low Income Housing Tax Credit (LIHTC) and Credit Federal Solar Energy Tax (ITC) for the acquisition and rehabilitation of CCBA Senior Gardens, an affordable 45-unit senior apartment complex in the Gaslamp neighborhood of San Diego, for people aged 55 years and older. CCBA is the general manager, developer and guarantor of the project.
Welltower joins the Renewable Energy Buyers Alliance
Welltower (NYSE: WELL) has joined the Renewable Energy Buyers Alliance (REBA), an organization of more than 200 large-scale energy buyers seeking to source renewable energy across the United States.
REBA's short-term goal is to bring more than 60 gigawatts of renewable energy online in the United States over the next five years, Globe St. reports. The group will also help Welltower in its goal of zero carbon energy systems.
Carely acquires a virtual caregiver support site
Carely, a tool platform for caregivers and healthcare professionals, announced the acquisition of Caregiving.com, an online community for family caregivers, with help from lead investor Guidance Health.
Caregiving.com will provide community and personalized resources for caregivers, whether they need advice on selecting a care facility, advice for their latest challenge, or words of support from the community. The acquisition allows Carely to offer a wider range of resources and provide more comprehensive support to caregivers.
Otterbein SeniorLife, subsidiary of Sunset Communities
Otterbein SeniorLife announced an affiliation with Sunset Communities, based in Toledo, Ohio. In this affiliation, Otterbein SeniorLife will become the sole member of Sunset Retirement Communities. Sunset will continue to retain its current staff, management team and local board of directors, and will leverage the Otterbein head office team for sales, marketing, communications, financial analysis, strategic planning. and other such activities. Sunset's track record remains intact and the investments will be used only to support the Sunset Communities.
As part of the affiliation, the Sunset Communities will change their name to Otterbein Sunset House and Otterbein Sunset Village. The independent residences will be called The Woodlands at Otterbein Sunset House and Fieldstone Villas at Otterbein Sunset Village.
Link-Age Solutions partners with Morrison Living
Link-age announced a new partnership with Morrison Living. The new relationship will ensure that Link-age members across the country have access to Morrison Living's food, wellness, environmental and hospitality services.
USDA awards $ 4 million to Kansas supplier
The US Department of Agriculture and Rural Development has awarded Spearville Senior Living $ 4 million for the development of Sunrise in Spearville, a mix of 12 assisted living apartments and 14 private skilled nursing rooms in Spearville, Kansas. , the Dodge City Daily Globe reports.
The launch of the $ 5.1 million project is expected later this year.