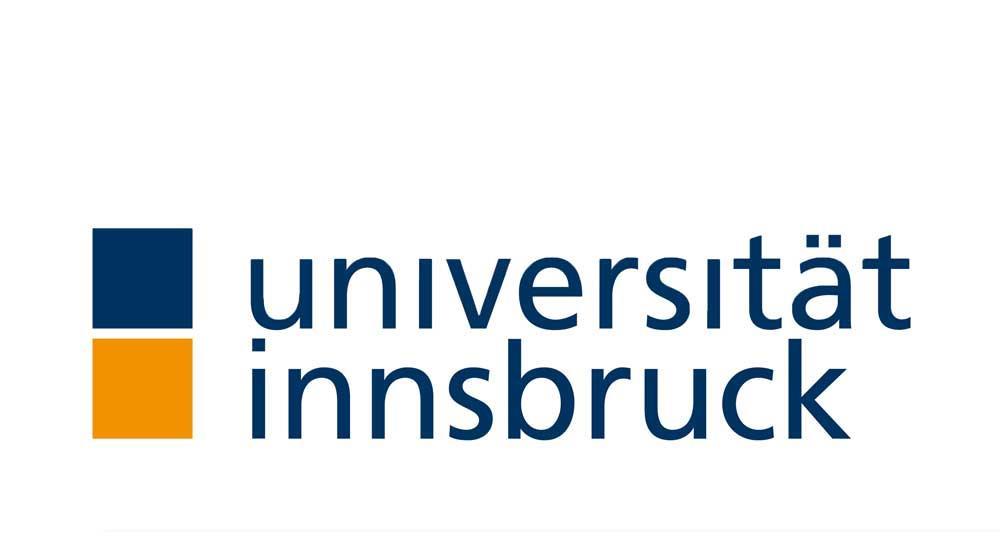 Employer: University of Innsbruck
Location: Germany
Deadline: July 25, 2022
The University of Innsbruck is inviting applications for the post of University Professor in RAILWAY CONSTRUCTION AND OPERATION PROFESSOR ENDOWED BY GETZNER Werkstoffe GmbH in the Department of Infrastructure Engineering of the Faculty of Engineering Sciences. This is a position according to § 98 of the Austrian University Act (Universitätsgesetz – UG) and will be based on a civil law employment contract with the university on the basis of the Employees Act employees (Angestelltengesetz). It will be concluded for an unlimited period. For the first five years, the chair will be co-financed by Getzner Werkstoffe GmbH.
RESPONSIBILITIES
The successful candidate must cover and represent the field of railway construction and operation in research and teaching.
The research area of ​​the chair specifically includes the development of research in the field of track engineering and optimization of track systems established at the University of Innsbruck in the Intelligent Transport Systems Unit of the Department of Infrastructure Engineering.
Research areas may include:
Optimization of track systems and maintenance of the superstructure, especially in the context of the specific requirements of the Alpine region

Development and implementation of test procedures for bodywork components

Elastic elements in system solutions for track superstructure on ballasted track and on slab with regard to stability and safety, noise and vibration

Improvement of on-track and laboratory measurement methods in connection with modeling
Close interdisciplinary cooperation with other relevant professorships in the field of civil and environmental engineering of the Faculty of Engineering Sciences and integration into the main research areas and research centers of the University of Innsbruck (the Alpine Infrastructure Engineering Research Center of the Research Area Mountain Regions in particular) are expected.
Research activities should include both nationally and internationally funded projects in the field of basic and applied research in close cooperation with other scientific institutions and industry. The successful candidate lectures in the field of railway engineering in the bachelor's program in civil and environmental engineering, in the master's program in environmental engineering and in related doctoral programs in the Faculty of Engineering and supervises related theses. Courses in the bachelor's and master's programs must be taught in German.
Participation in academic administration and autonomy is compulsory.
© BfÖ 2022
QUALIFICATION REQUIREMENTS
a) A relevant degree in higher education from a comparable Austrian or foreign higher education institution;
b) Relevant 'Habilitation' or equivalent qualification in railway construction and operation;
c) Publications in leading German- and English-language journals or in international peer-reviewed journals in the field of track engineering and optimization of track systems;
d) Hands-on experience in track engineering development and optimization of track systems;
e) Experience in initiating and conducting research projects or participating in international research and acquiring research funds;
f) Interdisciplinary work in the field of track engineering and optimization of track systems;
g) Willingness to participate in research associations and collaborations inside and outside the University of Innsbruck;
h) Excellent teaching skills;
i) Leadership capacity;
j) Excellent command of German and English.
Applications should reach us no later than July 25, 2022 at Leopold-Franzens-Universität Innsbruck, Fakultäten Servicestelle, Standort Technikerstraße 17, A-6020 Innsbruck ([email protected]).
The University of Innsbruck is committed to increasing the percentage of women employed, especially in management positions and therefore explicitly invites women to apply. With equivalent qualifications, women will be privileged.
Applications must include:
Curriculum Vitae, including a description of scientific and professional development;

A list of scientific publications, presentations, as well as other scientific works and projects;

A description of past, current and planned research activities;

The five most important publications;

A research statement;

An educational statement.
Application documents should be submitted electronically, preferably by email. Submission in the form of hard copies is optional.
In accordance with the collective agreement, the professors belong to remuneration group A 1, i.e. for a full-time professorship, the basic salary before tax is 76,127.80 euros per year. Depending on qualification and experience, higher salary and facilities can be negotiated with the rector. The university also offers attractive additional benefits (www.uibk.ac.at/universitaet/zusatzleistungen). © BfÖ 2022
The full and authoritative text in German (published in the official University Bulletin of 04 July 2022) as well as additional information on the current status of the application process can be found below:
Univ.-Prof. Dr Dr hc mult. Brand Tilman
Rector